Master Suite
So.... learning your style and tastes really takes time. Over the last few months, I have bought... returned... DIY'ed... threw it out... forced things that didn't work... and tried to envision things that might work (which is so hard). Who knew it was so much effort to make something have just the right feel?? Until buying a home, it was easy for a room to feel "right" because you were limited with what you had to work with, and you knew you'd be cutting the cord after a year anyways. Now, we need our spaces to have our exact personal style, which we don't even know fully, yet! Needless to say, we're so proud of our ability to be thrifty, but feel rich in terms of how we choose highlight our dwelling.
Here's the latest - the first three photos are before. Below, I've added the last items we're hoping to add for the cherry on top.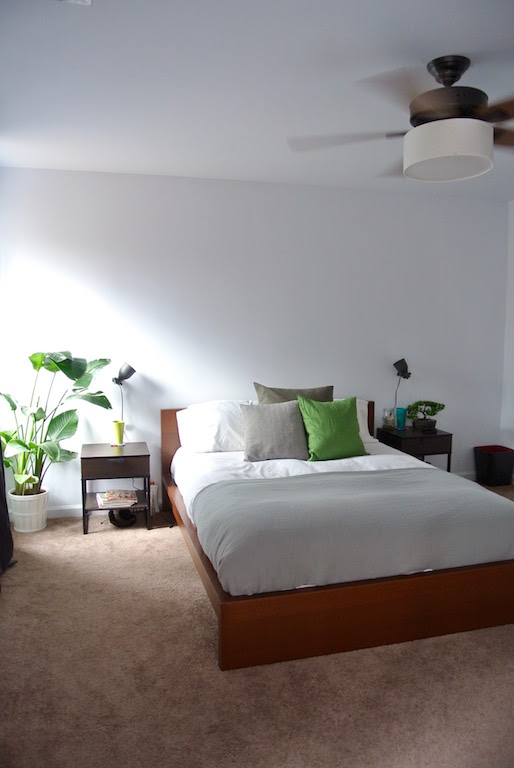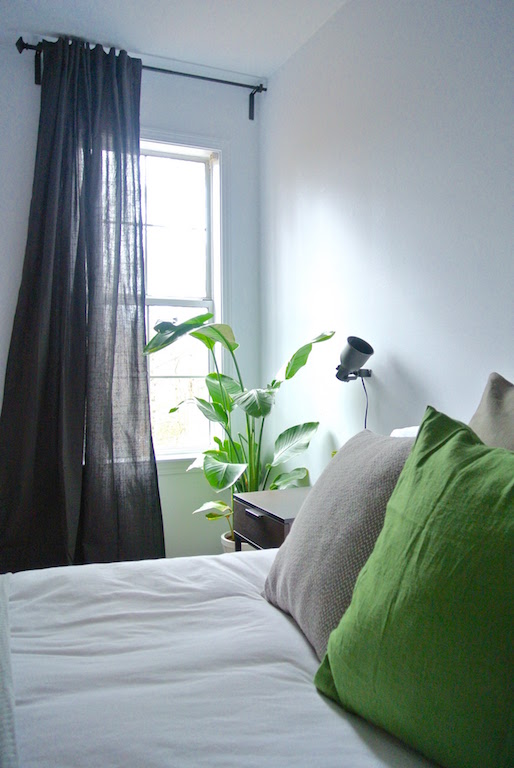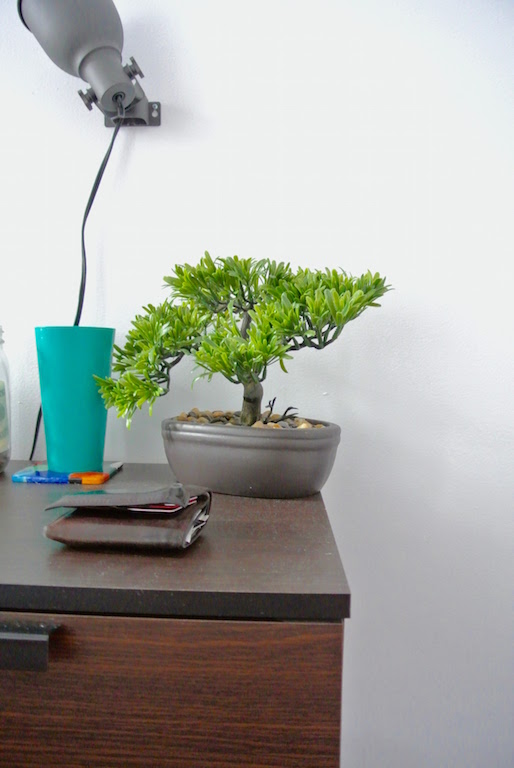 Next we're going to add just a few more pieces to make it complete. Here's what I'm thinking:
A small hamper for pillows/throws when they aren't in use.
A black (instead of red-brown) bed frame that's a little higher off the ground. We've also considered a grey upholstered one. We're on the fence.
A picture shelf above the bed with black and/or white frames and modern, colored prints.
Another, thin comforter with a differing pattern or a solid color. We've also played with the idea of hanging plant above the area where the frame-shelf is. Also, potentially adding more hanging art around my vanity mirror. Maybe even a bench at the end of the bed or two upholstered stools.
What do you guys think? So far so good? Do you have any ideas to add?